Works to the car park at Louth Hospital began on the 15th November in preparation for the start of Covid-19 vaccine program.  The work included upgrades to the car park surface and drainage of the 2400mtr squared area.  The £150k project is only part of the improvement projects the hospital are undertaking in advance of the rollout commencing on the 15th December 2020.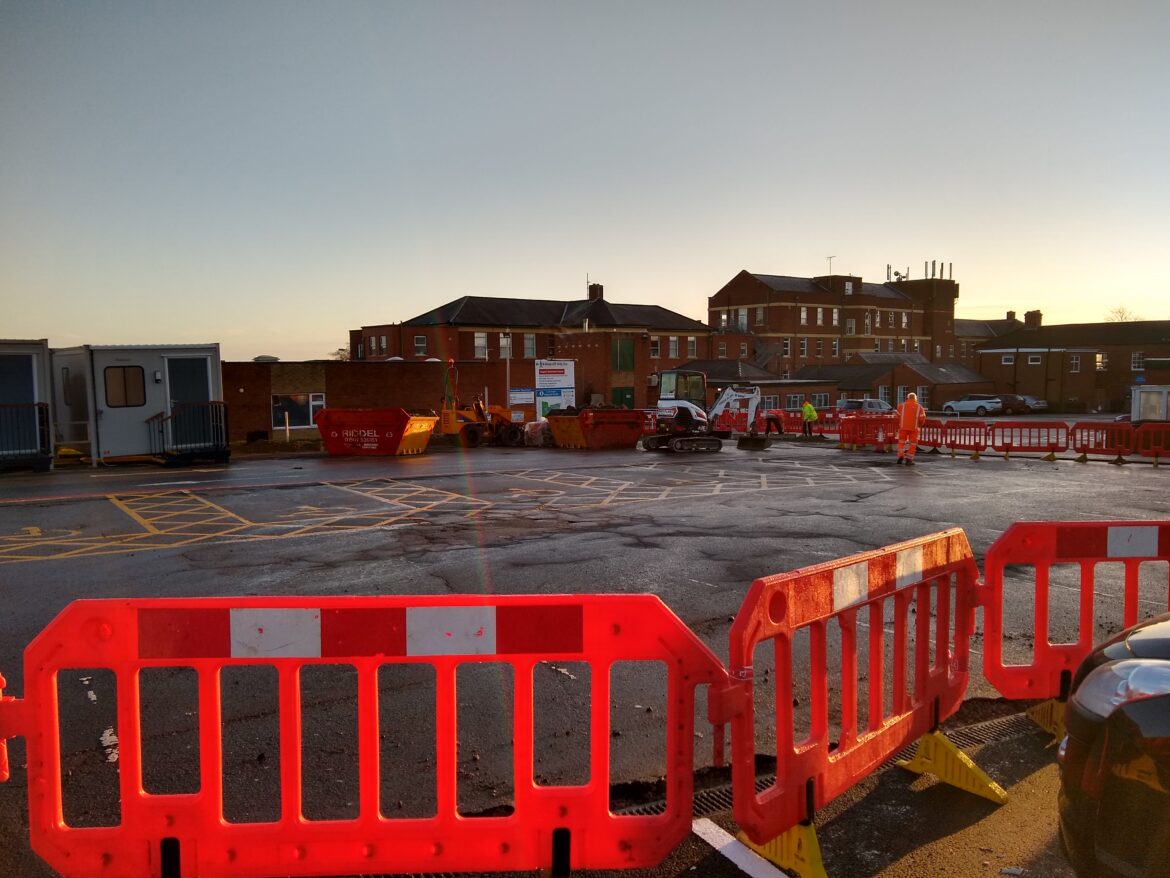 Gelder Group have been appointed as main contractor to transform a former laundry building into a £850,000 MRI suite at Louth County Hospital following a long-running community fundraising appeal. The suite will include a £465,000 MRI scanner, clinical rooms and waiting areas for both outpatients and inpatients. The project will due to be completed by the end of March and it is expected that 8,000 patients a year from Louth and the surrounding rural areas will use the scanner at the hospital, rather than having to travel further afield.
ULHT's MRI Service Lead Chris Bilton said:
The scanner will provide us with much more detailed and faster scans. It will also help to improve cancer treatment as patients can be scanned earlier, leading to a quicker diagnosis and therefore being able to start treatment sooner.
If you would like more information about this project, please get in touch.