Gelder Group secured LV='s 'Collaborative Working across Supply Chain' award for their work with Safeline Environmental who provide LV= with asbestos testing and removal services across the UK.
Gelder Group Insurance Repair & Renovation Division carries out surveys, cash settlements and fulfilment on approximately 6,000 building claims annually with offices in Lichfield, Chesterfield and Lincoln and is a key supplier to LV= Insurance.
On the award, CEO Steve Gelder comments:
No other insurer has generated such loyalty from its supply chain as LV='s.  This has enabled them to become one of the UK's most trusted brands so to be once again recognised by their team as one if its top suppliers is a real honour and a credit to both our team and the team at Safeline Environmental.
For further information on the Gelder Group and its Insurance Division contact, please get in touch.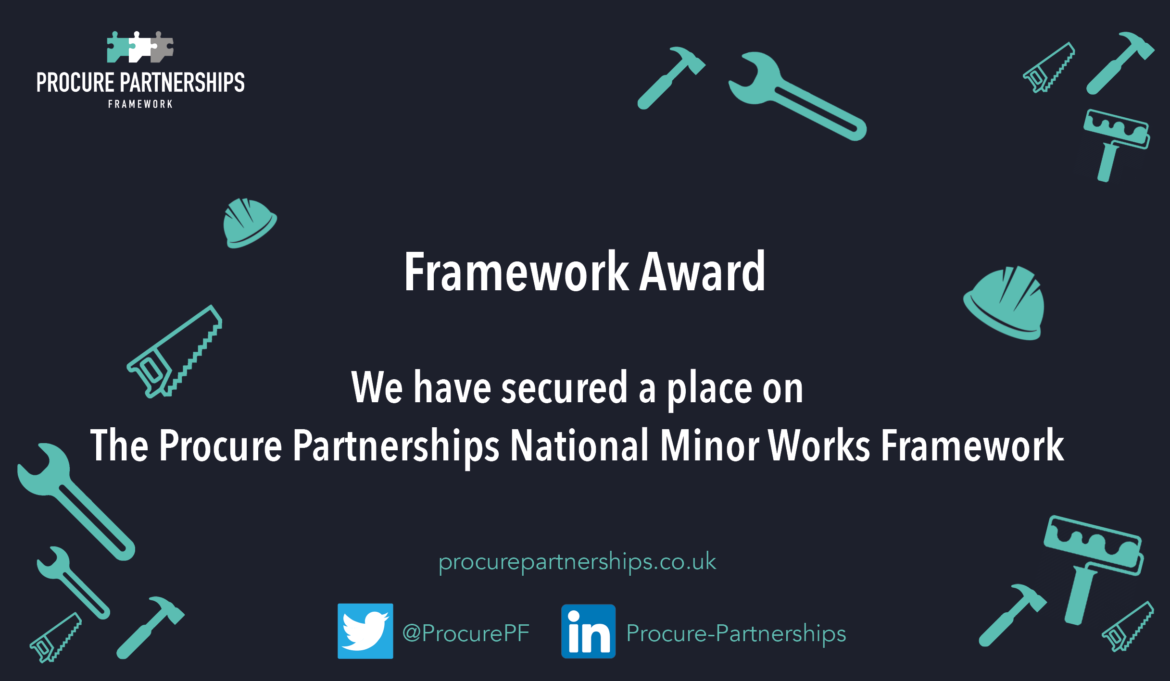 Gelder Group are one of the thirty-nine firms that have secured places on Procure Partnerships minor works framework to be used by clients across 10 regions in England and Wales and used by local authorities, NHS Trusts, Universities and Blue Light Providers.
Gelder Group secured Lots 5 (£50k – £1m) and Lot 6 (£1m – £4m)
Framework director Robbie Blackhurst said:
The addition of the Procure Partnerships Minor Works Framework to the previously procured Major Works framework means that we can now offer public sector bodies a one-stop shop to compliantly procure contractors to deliver their projects ranging from as little as £50k right up to £100m plus.

The framework is not even 24 hours old and we have already began to procure our first sub £4m projects through it, which reflects the market need for a strong minor works framework, with local contractors across England and Wales and that the winning firms could enjoy a £2.5bn work pipeline over the next four years.
For more information about our involvement with frameworks, please get in touch.
Gelder Group have secured positions on every parcel of Efficiency East Midlands Framework enabling it to work with the public sector on property improvement work lots valued at £0 – £250k, £250k – £1m and above £1m. The group were the only company to secure positions on every lot.
On the framework win CEO Steve Gelder comments:
It's been a great start to the year, we now hold 13 different frameworks in 18 different work categories that enables us to take a share in over £1b of public spend across the East Midlands and Yorkshire region.