Today LoveDIY took a big step forward in its future development as the team took delivery of a paint mixing machine.
This £60,000 investment in a state of the art paint mixing machine will allow customers to choose between literally thousands of colours in a huge variety of paint finishes, from gloss to emulsion and from masonry to undercoat.
This is the latest milestone in the business's expansion into offering a greater variety of paint options with free UK delivery and will also support the Gelder Group's other divisions in sourcing high quality paint to meet customers' needs.
To find out more visit www.lovediy.com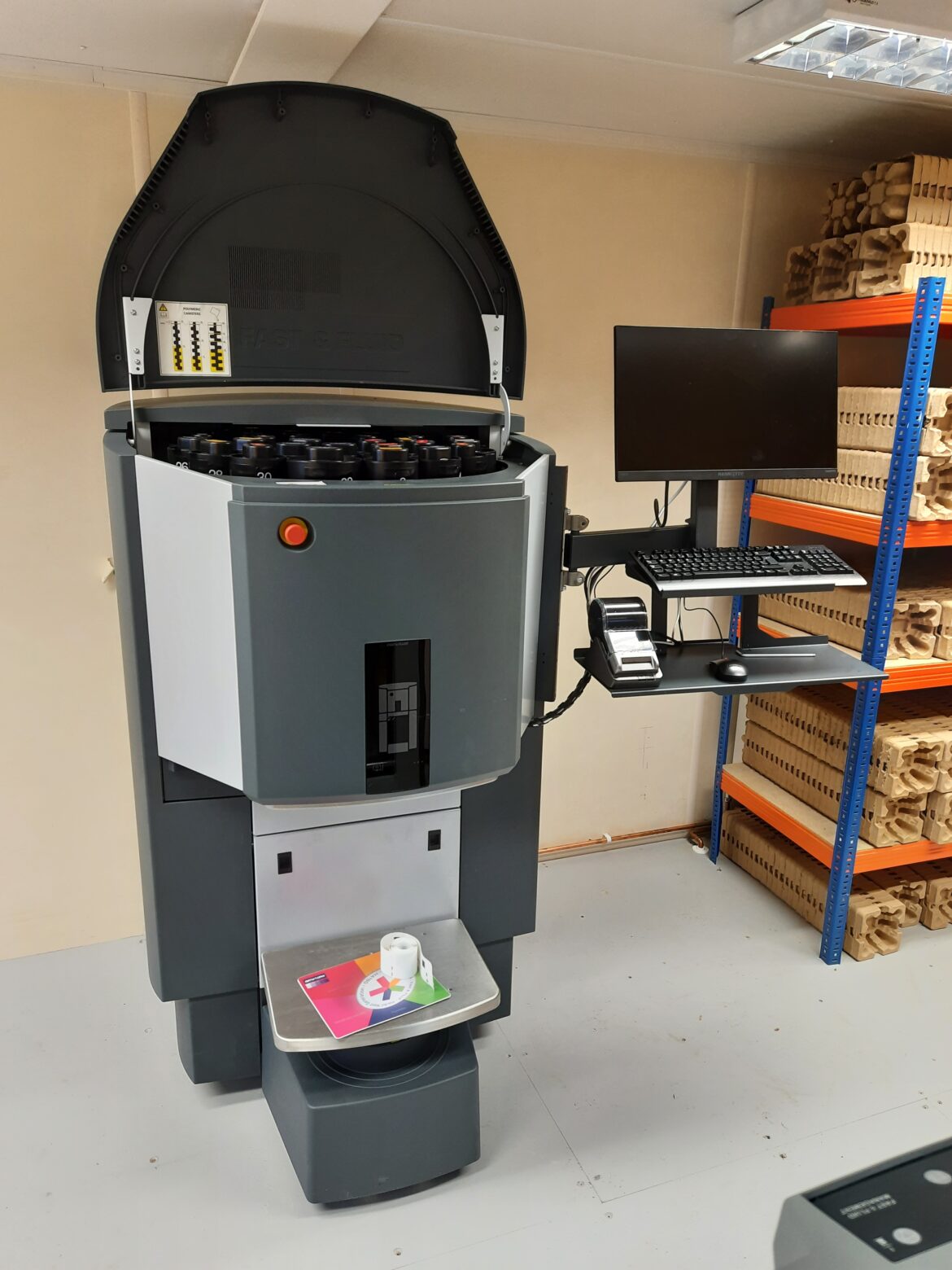 The COVID-19 lockdown has delivered a sales surge for Gelder Group's online business 'LoveDIY' but amongst the thousands of tins of emulsion, 844 tins of shed & fence paint, 367 tins of doorstep paint and 402 hanging basket brackets however one item, above all others stands out, 52 'Gold Pans'!
LoveDIY Manager Martin Ward comments:
We started stocking gold pans as part of a manufacturing deal for tools, not expecting to sell many, if any at all. This all changed during lockdown when 52 where dispatched, mainly to customers from Wales.
Like many online businesses, LoveDIY has seen sales in various home improvement lines rocket during the COVID-19 pandemic but even with the gold price rising by over 50% since April a surge in Gold pans wasn't predicted.
For more details on LoveDIY, the services offered or to reserve a gold pan visit www.loveDIY.com or call 08443 351 262.
During the COVID-19 outbreak Gelder Group's online business www.loveDIY.com has seen unprecedented demand for its decorating products, leading to staff erecting a large marquee to accommodate additional packers who can all work safely at packing stations located 2.5m apart.
On the temporary edition, LoveDIY's Martin Ward comments:
Gelder Group is known for its 'can do' attitude, the team at LoveDIY is no different. We have plenty of decorating stock, packing it all safely was the issue, which is now resolved.
If your loved one is driving you up the wall, visit www.lovediy.com and get him/her to paint it!