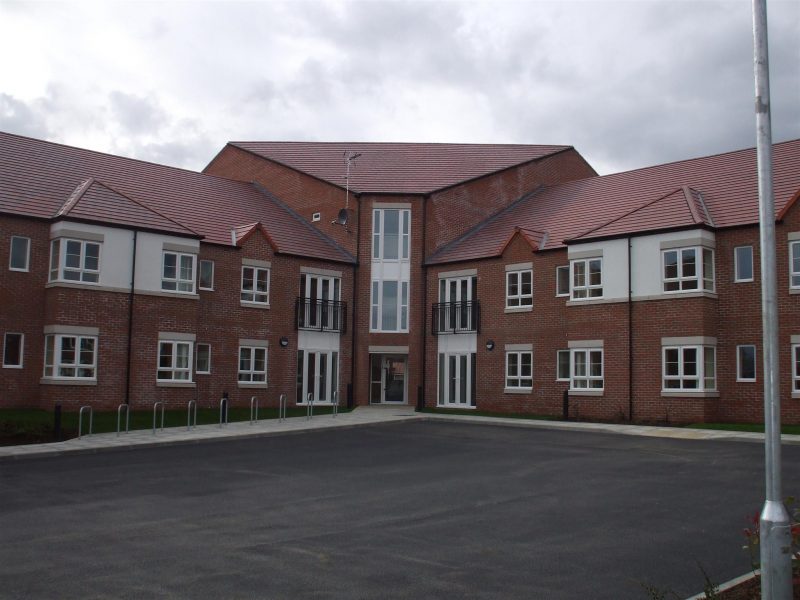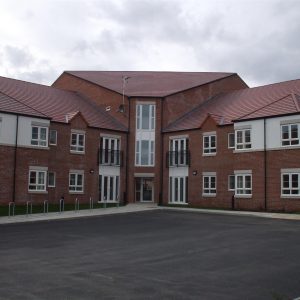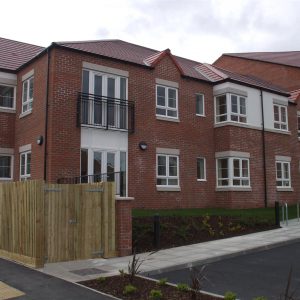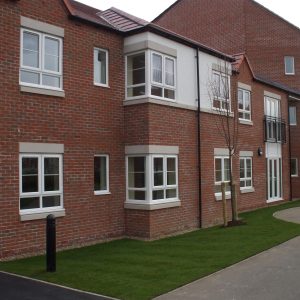 Project Details
| | |
| --- | --- |
| Client | Lace Housing Association |
| Sectors | Accommodation, Residential |
| Duration | 50 Weeks |
| Type of Work | New Build |
| Contract Type | Traditional |
| Value | £3,000,000 |
The Team
| | |
| --- | --- |
| Contracts Manager | Kevin Manterfield |
| Site Manager | Cliff Meyer |
| Surveyor | Jo Gray |
| Buyer | Tom Senescall |
Description
LACE Housing Association required a Contractor with the ability to work safely without any detriment to the quality of build within a 'live' environment.
The project involves the construction of 5 bungalows, 4 flats, and 21 extra care units together with a new main entrance, storage areas, canteen area as well as communal areas.  To assist with meeting our client's tight deadline, a timber framed construction was adopted on a concrete raft foundation. The project was handed over on time and within budget to our delighted client.
Careful consideration has had to be given to our clients as the work was carried out in an area surrounded by other care facilities adjacent to a retail park and residential estate. All roads & footpaths had to be kept open at all times with dust & noise kept to a minimum to avoid disruption to other residents & staff.
The facility was completed within its tight time-frame and complements the existing care facilities in the surrounding areas.